Why hello there! Fancy seeing you in these parts. Well, since you're here we may as well chat.
How's my daughter Anna, you ask? Well, she's fine. She just turned 1 a couple weeks ago and we had her in for her one-year appointment. Her health? It's friggin awesome. And she's adorable. I mean, just look at these pictures: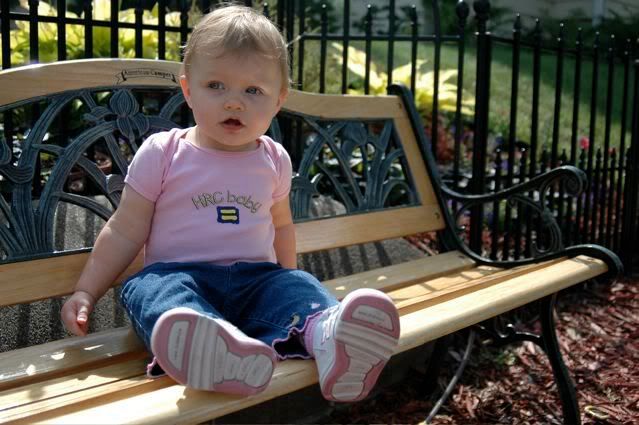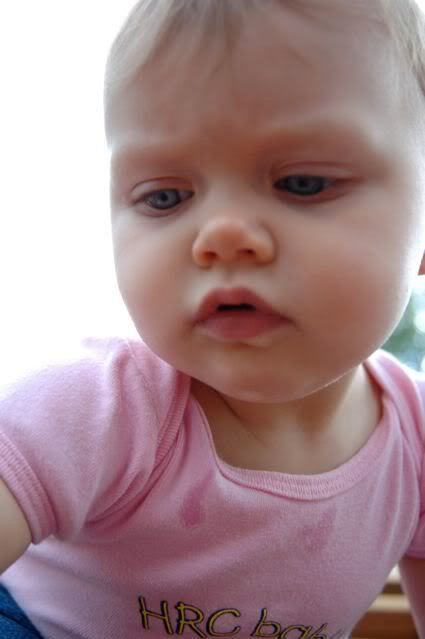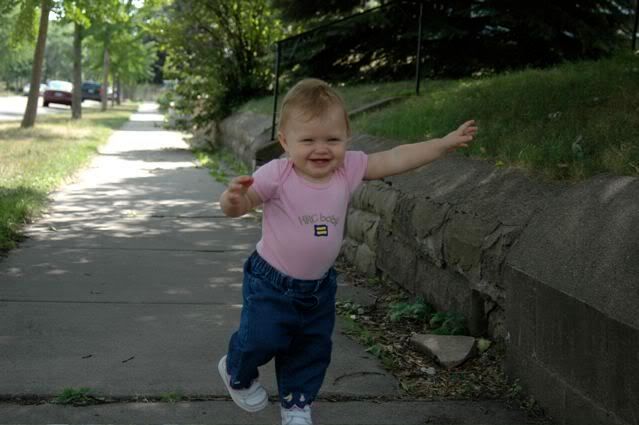 So what is Anna eating these days? Well, she has a varied diet of vegetables, fruit, grains, legumes and breast milk. We give her a little bit of soy milk now and then (but never as a substitute for breast milk). We've even given her a little soy cheese and she loves it.
Anna is on a vegan diet and has been since birth (if you consider human breast milk vegan ... and I do).
Other than that, she's your average little one-year-old.
So I've decided to start this blog as a way to tell the world about our adventures in veganism. There's going to be some comedy. There's going to be some drama. There's going to be some information. There's going to be some ranting. And if things keep going the way they have been, there's going to be plenty of bragging.
And there will
always
be plenty of photos of Anna. I can assure you that.
So there's your quick introduction to This Little Piggy. Check back often. Or if you want to subscribe just enter your email address into the field to the right of this blog. An email will be sent to you with a link to the blog whenever a new entry is posted.
Any questions? Ask! Suggestions? Give 'em! Anything you'd like to know about raising a baby on a vegan diet? Again, ask!