Here are some photos of the little nugget. First of all, the hair. She had a bath the night before and went to bed with her hair a little wet. This was the result.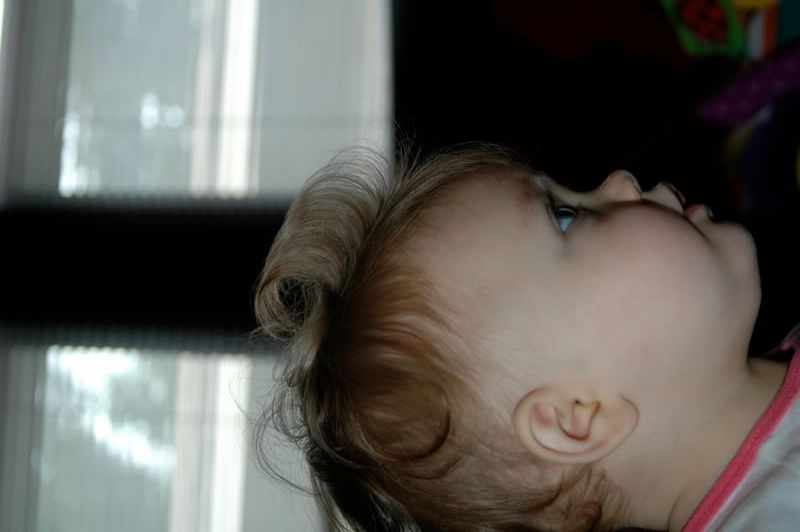 These were taken at "Uncle" Tony's condo in downtown Saint Paul. They have courts on the roof of the parking garage which meant plenty of space for Anna to run.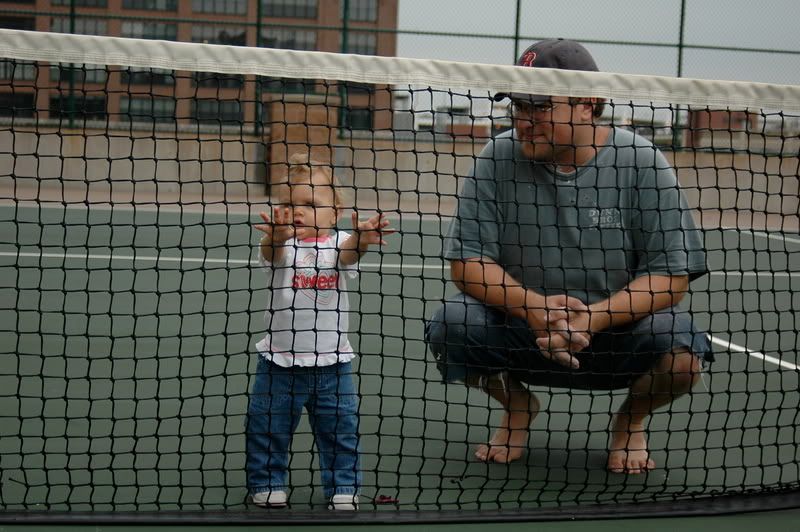 Tony also has a swimming pool. Anna is still pretty apprehensive when it comes to pools, but I figure if I splash around enough and show her that it's fun she should come around.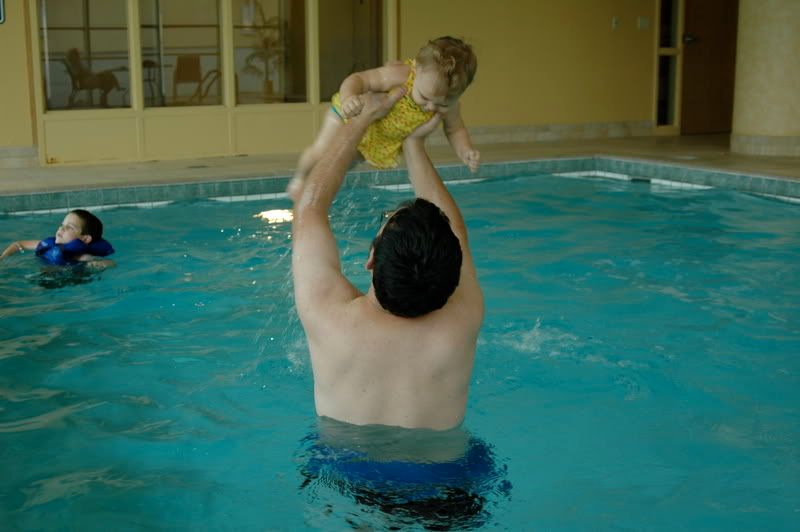 Either that, or she'll have a crippling fear of pools for the rest of her life.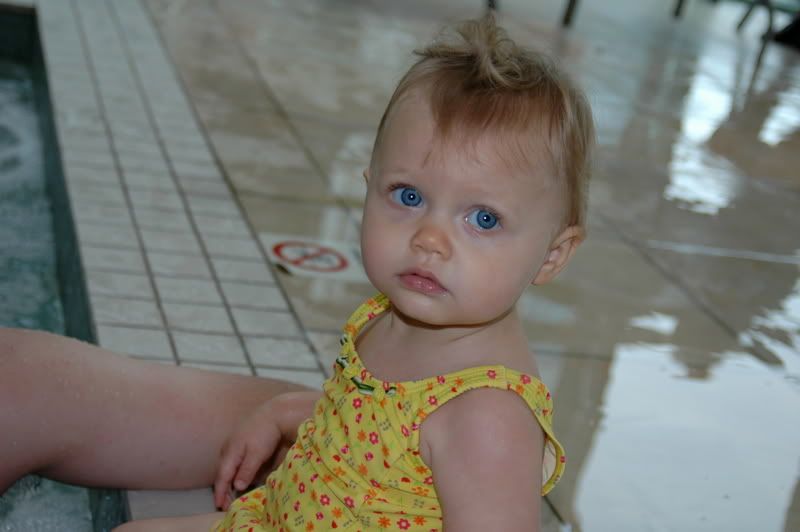 We went to a concert in Mears Park in downtown Saint Paul on Thursday. Local musicians JoAnna James and Jeremy Messersmith each put on great shows. I love music in parks. Anna had a lot of fun too. I'll try to post some video of her dancing at the show in the near future. Here she's pointing at a skyscraper.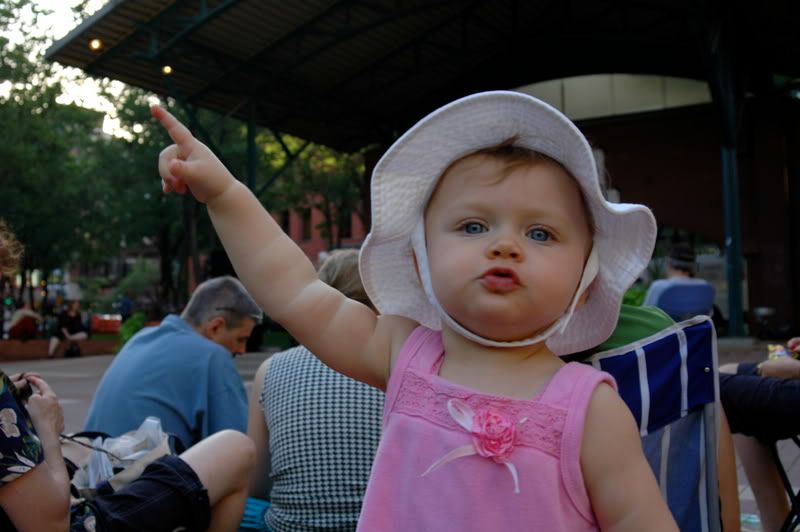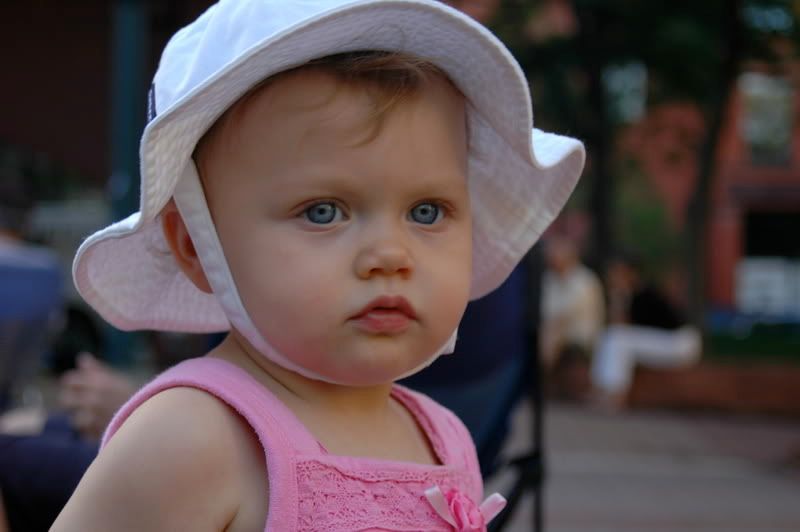 A couple weeks ago we went to the Children's' Museum. Anna loved it. I should have taken more photos, but I was too busy having a blast with my daughter. Anyway, here's one photo that I liked.