Well, we had a New Year's Eve party again this year. Here are some photos of the food.
I made some great vegan corn dog nuggets (basic recipe for vegan corn dogs can be found
here
). I actually made them the day before because they make the house smell like a restaurant. Then I just popped them in the oven for a half hour or so on New Year's Eve.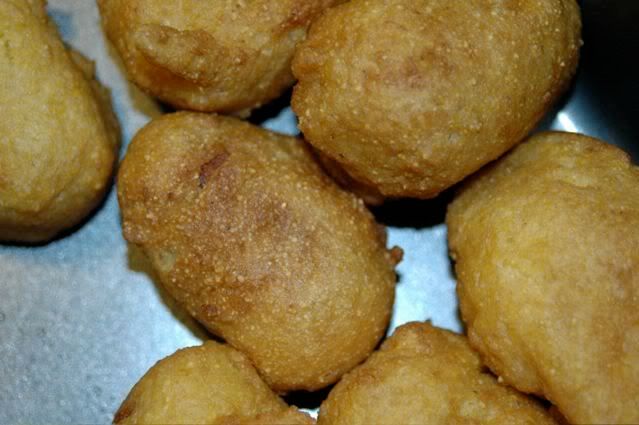 I also made some barbecued seitan. Just pull apart a bunch of seitan, throw it in a crock pot with barbecue sauce and a few hours later you have the best damn sloppy joes you'll ever eat. These were a hit with the meat eaters.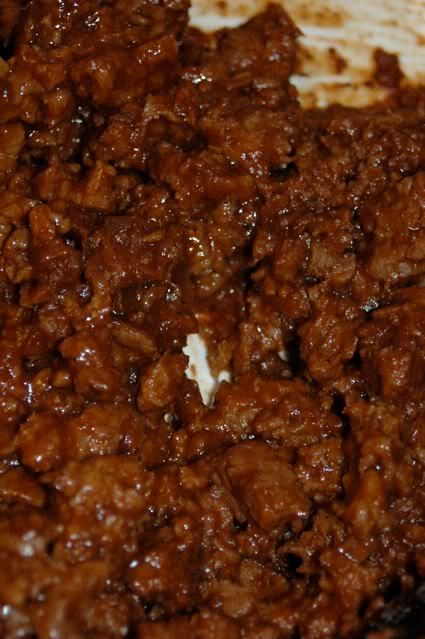 And of course we had the requisite salsa and guac.

I also went out and bought a bunch of vegan queso from the
Triple Rock
in Minneapolis. This stuff is to die for. Unfortunately, I didn't get a good photo of it. Anyway, it was good.
Some friends brought fruit. By far the healthiest thing at the party.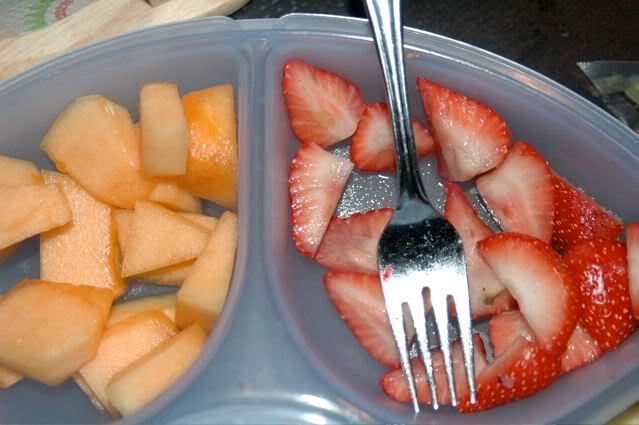 Oooh, and there were these vegan rum-balls that a friend's non-vegan mom made. The rum wasn't cooked, so they were very strong and not for the kids. Mmmm, alcoholic dessert.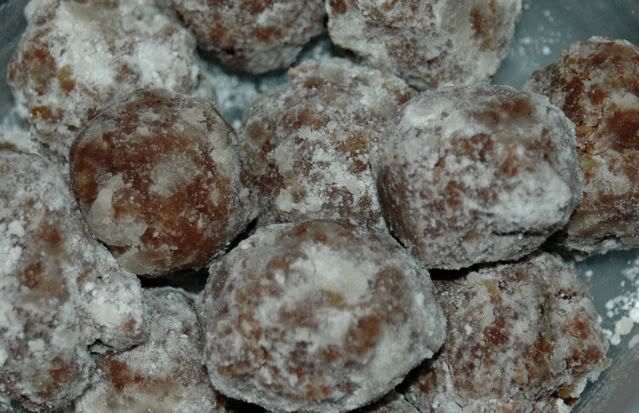 And we made some chocolate covered ritz peanut butter sandwiches. I can't believe we've never made these before. They were really easy and tasted soooo good. Put some peanut butter between two ritz crackers (I used the 365 brand from Whole Foods, but Ritz crackers are vegan, too) and then cover that in melted dark chocolate. If you're using natural peanut butter (and you should be) then I suggest adding some powdered sugar to it to stiffen it up a bit. Oh, and I think chunky peanut butter would work just as good, if not better. Might have to try that next time.
I added sprinkles to one just so see how it would taste and to add a bit of color. It didn't taste great, but looked pretty.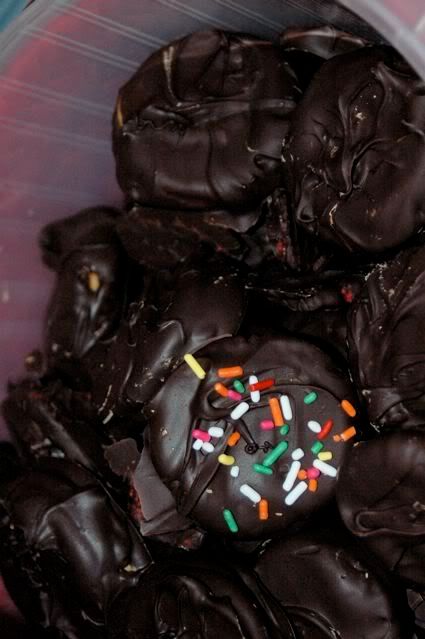 We had some chocolate left over so we covered some freeze-dried strawberries in it. Yum.
The next day was a short one for me. I got up around noon and took a nap at about 1:30 after eating a few saltines and having a few sips of Sprite. While I was dreaming my hangover away my wonderful wife made beer bread with some of the way-too-much beer we had (and still have) left over. Here's Anna stirring the batter and making an odd face, somewhere between pride and effort, I think.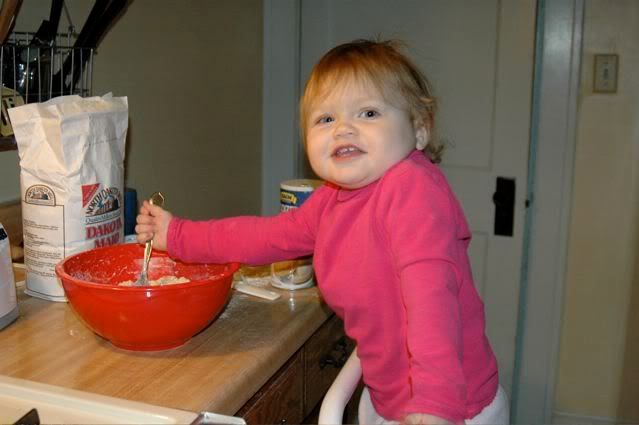 All in all it was a great couple days. The New Year's party was kid friendly until the kids went to sleep or left. Then it turned into an all-out orgy of board games and drinking too much. And by orgy, I mean low key night. And by drinking too much I refer mostly to myself. But by board games I mean board games.