I have a bunch of photos I want to put up, so here goes:
Anna is a flower girl in a friends' wedding in May. This is her dress (and curls) from the back: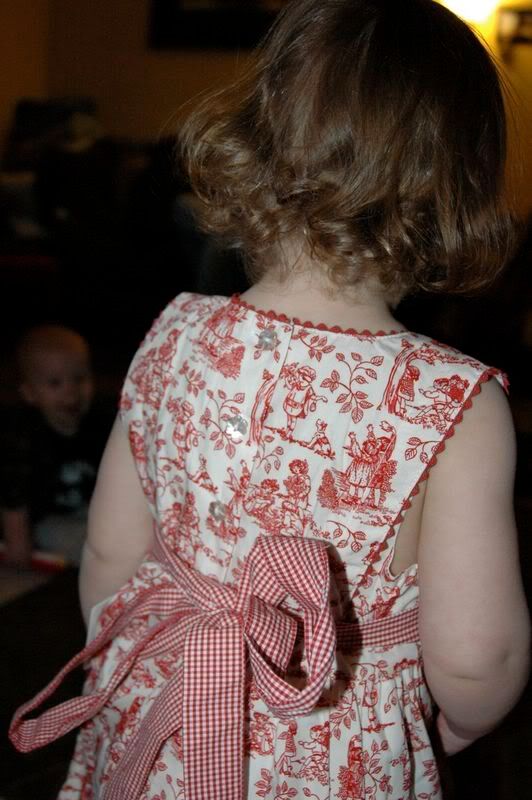 And here's her with a hand on her cousin Zach's butt.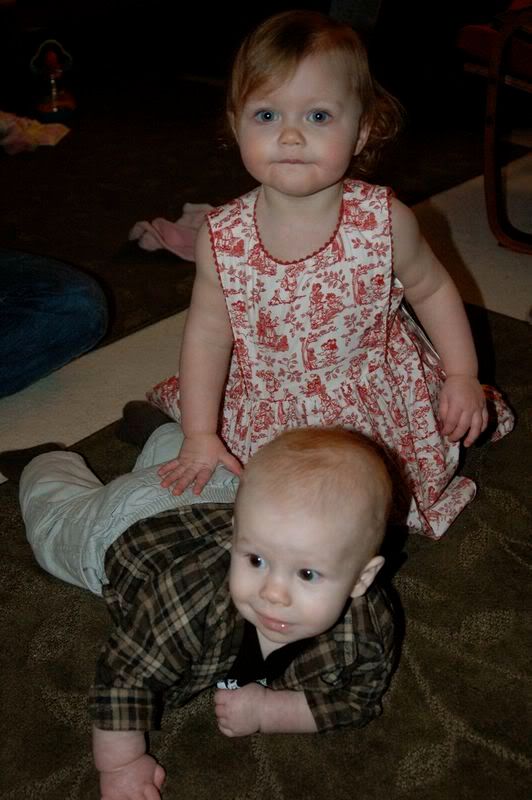 She loves hugging her cousins, in addition to touching their butts.
And here are the first photos of Anna with my new flash. I'm still getting used to it, but I'd say these are considerably better than what I could do without it.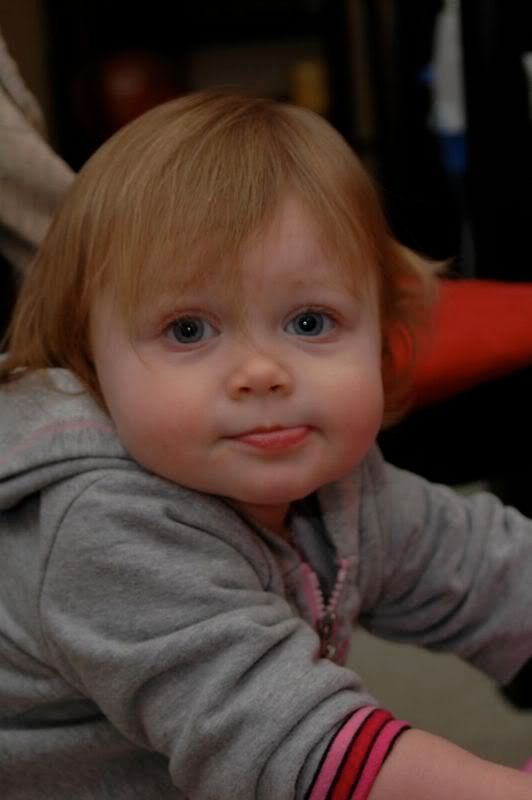 Bustin' a move: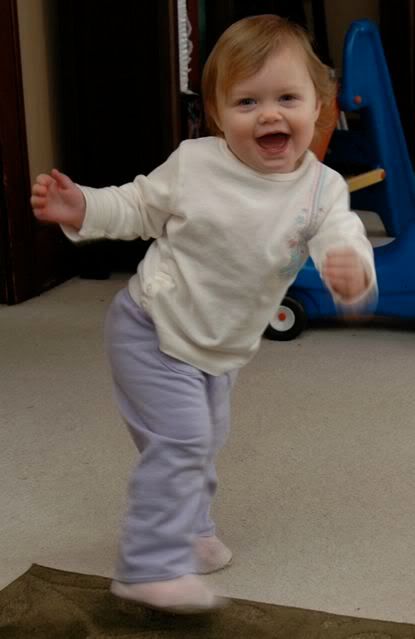 She still loves her bear, Buddy.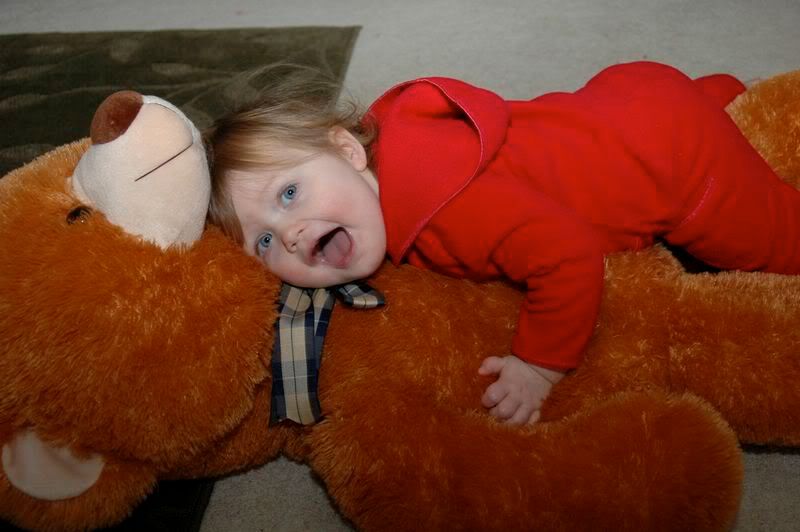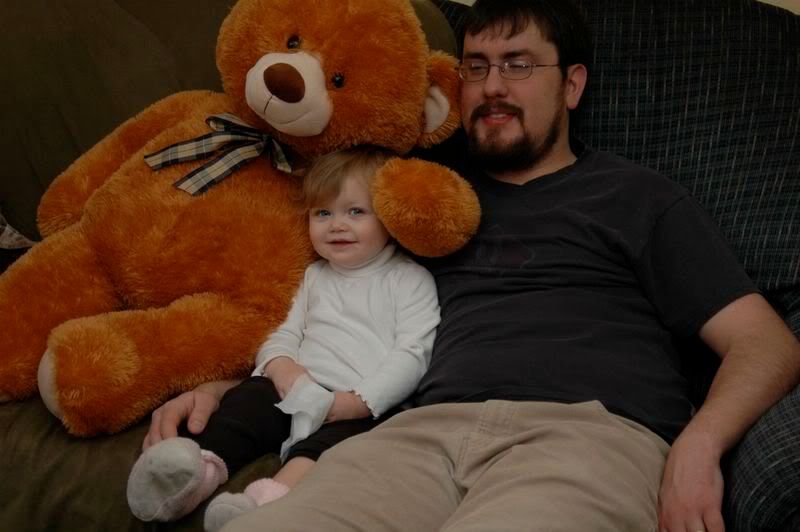 Here's a photo that was taken in Decmber 2006 of Anna and Buddy:
And finally, some outdoor photos. We made a couple mini snowmen. Anna loves saying "snowman," so I thought it was time to actually build one. We built a big one a couple days ago too, but a lot of it melted right away and now it looks like a creepy alien in our back yard. Like Mr. Burns did in that one episode of the Simpsons with Mulder and Scully. You know the one.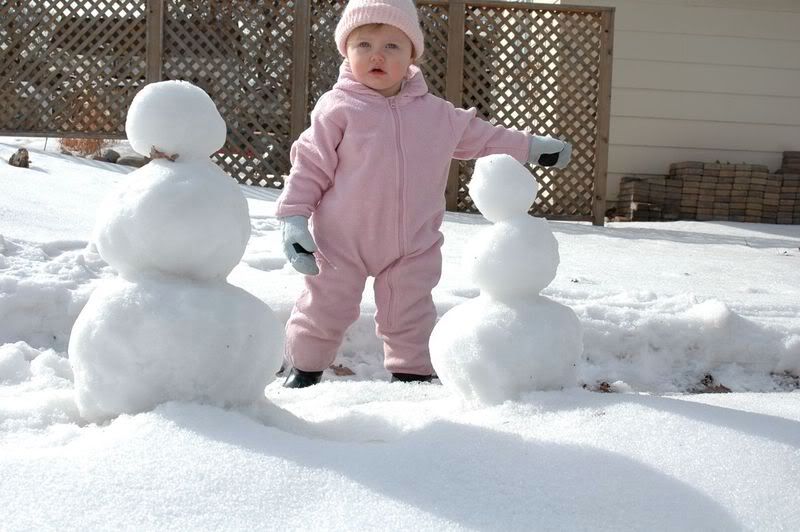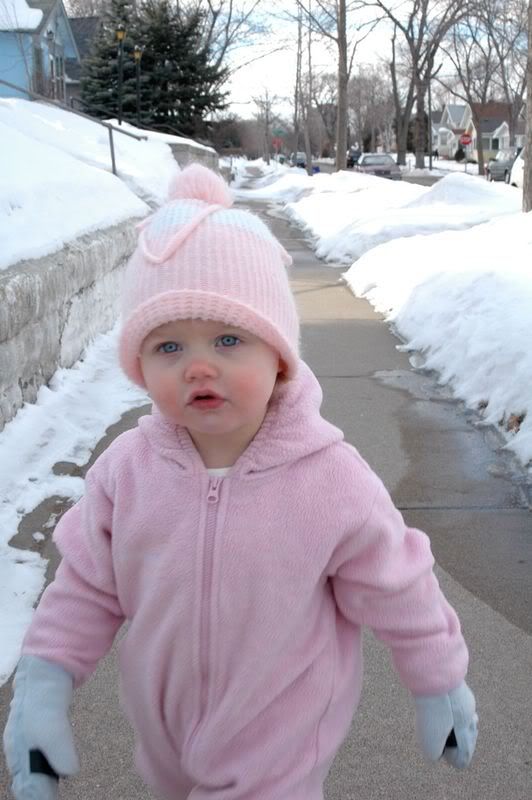 And if that wasn't enough photos for you, our friend Britta just posted some photos of Anna on her blog
here
. They are approximately 100 times better than the photos you just saw.