So, we've been on an Indian kick here in the Piggy household. Here are a few things we've made in the last couple weeks.
Gobi: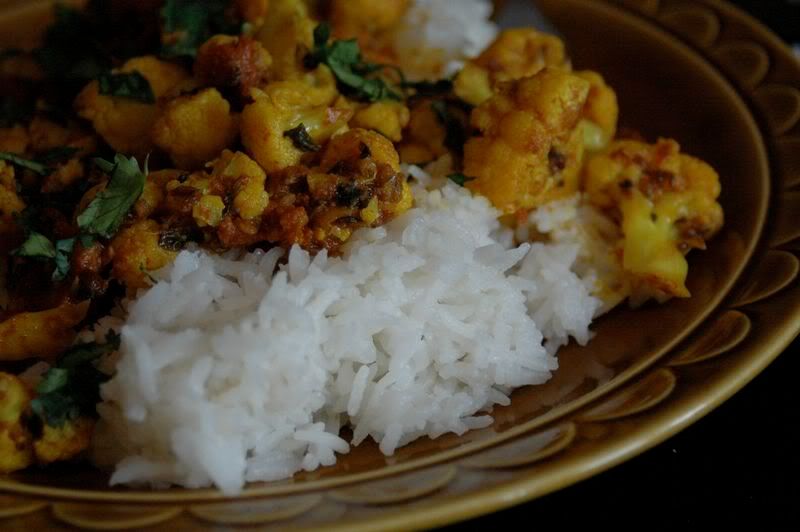 Seitan Tikka Masala:
Potato Curry thing with onions, bok choy and carrots (and rice, of course):
And here's something that definitely isn't Indian - Tofu-Piggies in a Blanket.
Guess which one of the above dishes is Anna's favorite. Yep, it's the Tofu-Piggies In a Blanket. I think of the three Indian dishes she liked the Seitan Tikka Masala the best. It had a nice mellow back-of-your-throat spiciness to it.
How about a photo of Anna to round out the post? We rarely give her chocolate, but we did give her just a little bit of a
chocolate covered pretzel from Liz Lovely
. It may not look it from this photo, but she loved it.